At Massarella Catering Group we are committed to your on-going development. When you join us we will get you started on our induction to ensure you settle into your new role as quickly as possible and get to grips on how to perform the required competencies. We know that that investment in our people is paramount to ensuring their successful future and in turn helps grow the success of our business
LEARNING & DEVELOPMENT

APPRENTICESHIP OPPORTUNITIES

OUR ACADEMY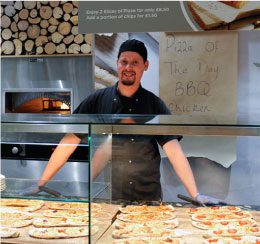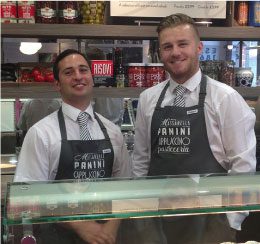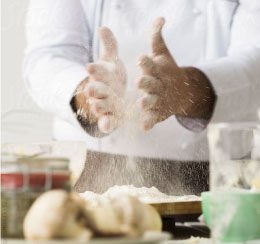 Frontline Employees
Once you have completed your 'Great Start' induction, it's time to begin your learning journey. There isn't a finishing post just a continuous journey where you take the next steps to develop you and your career.
The next step in your journey is where you are actually starting to perform the requirements of your role and we will support you through the first months to ensure you are getting to grips with what's required where you begin to utilise your new skills to deliver the competencies for your role and work with your new team to deliver the Massarella Mission, Vision and Core Values.
When it's time to progress further we will work together to open up the opportunities to develop your skills to the next level. Through an initial assessment we will agree an individual learning plan where we will introduce you to the learning resources that suit you and your learning style.
Management Employees
Our newly appointed managers undergo a 100 day induction programme so that they get the best support to realise the requirements of their new role.
We believe in building relationships fast and on day one you are welcomed into our business by your Area Manager. We have eleven training sites where the next four days are spent learning all about Food Development, Marketing, Finance, HR, Customer Service, Health and Safety and other key areas. The remainder of the 100 day induction is performed back at the workplace and is regularly reviewed with the Area Manager.
Equality and Diversity
At Massarella Catering Group we promote equality by ensuring that the rights of learners are met regardless of age, ability or circumstances. We ensure appropriate access for participation, development and the advancement of all employees.
Massarella has published its Gender Pay Gap Report,
please click here 

APPRENTICESHIP OPPORTUNITIES
As you continue your development we will encourage you to think about taking up the opportunity to study an apprenticeship. Almost all of our existing employees have studied an apprenticeship because they want to continue their own learning journey and we are proud that our success rate is above the national average. We work closely with Babcock International to offer you a range of opportunities from L2 Food & Beverage, Food Production, Team Leading, to L3 Supervision & Leadership, Management Skills to L4 Hospitality Management.
OUR ACADEMY
We are extremely proud that our Massarella Academy which was first introduced in 2014 has received ILM recognition. Our Academy is all about allowing aspiring employees the opportunity to develop their management skills to the next level. Each successful employee works with a group of fellow employees on a structured 12 month development programme where our trainers equip them with the skills needed to be considered for one of our site management roles. Our inclusive learning style of teaching ensures that all learners are actively involved and engaged throughout their learning and regularly assessed on their progress.